Here in the City of Los Angeles, Sunland/Tujunga, a pristine stream and riparian corridore, Oak/Walnut woodlands, Holly-leafed cherry scrub, and chapparal to the tune of 357 acres will soon be graded completely to make way for an already approved 221 home development called Canyon Hills.
We residents along with FALCON and the STNC have serious objections to the approval process that included among other special treatment-changing the general plan, the hillside protection ordinance, and blight in two scenic highway corridors. As the loss of genitic diversity continues apace, I've obtained from the developer agreement in principal to use plants impacted by project grading/grubing to re-vegitate site in common areas, slope stabilization etc. but no trees will be saved, unless...
A small native plant rescue nursery can be established adjacent to and stocked with the plants and trees removed from this pristine natural area.
Nursery will be transfered to a public entity after completion of project.
A public trailhead access will be established and will include nursery access. the SMMC or a community volunteer group will manage, and nursery will serve well our community, students, researchers and nature, keeping alive many plant lineages otherwise doomed due to development.
Every neighborhood deserves and can sopport their very own community native plant rescue nursery, and we need public funding and support from our elected representatives so call write and email the state county and city of Los Angeles officials and together we can save such rare plants as this Berberis nevinii, formerly Mahonia that I discovered growing at the Canyon Hills site;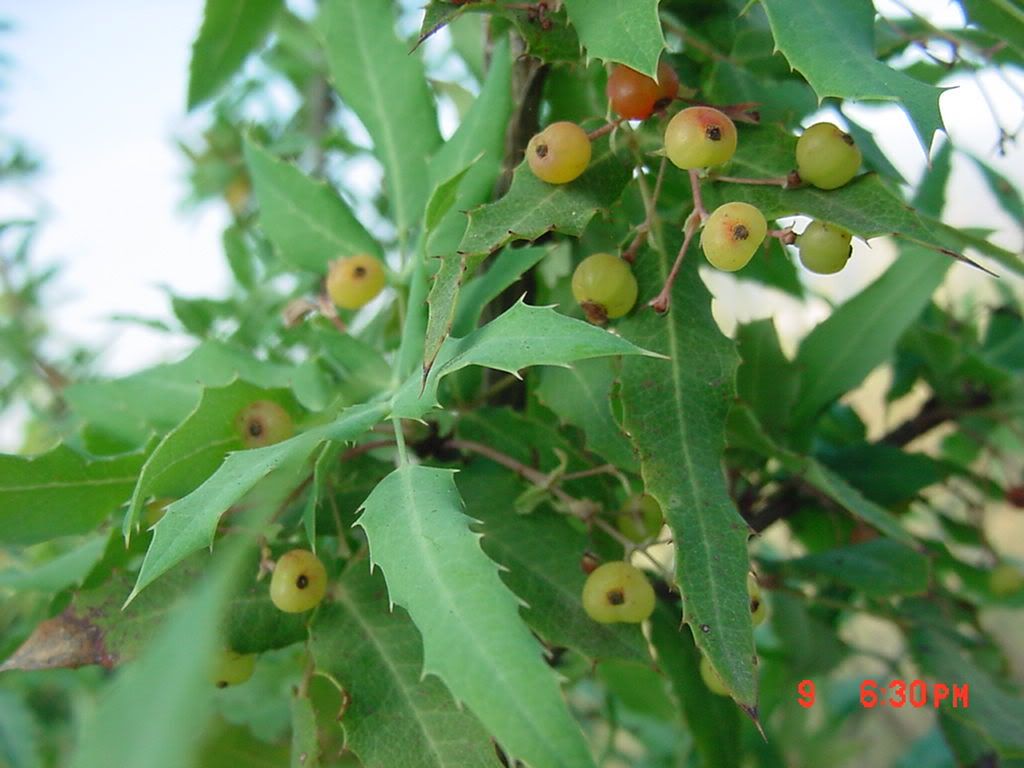 Sincerely, Ricky Grubb.